Are You A First Time Home Buyer?
It's a tremendous undertaking to purchase your first house. Of course with all the exhilaration is also some fear.
If you're like most people, we bet you'll likely need some expert suggestions along your journey to buy your first home -- and you'll definitely need a skilled team that will look out for your best interests.
Lifestyle Realty focuses on providing our clients with a home buying experience that fits their "lifestyle". That means we work with our clients on finding the BEST HOME, not just a house.
We have over 16 years of experience finding quality homes for new families in Oklahoma City, Edmond, Deer Creek, Piedmont, Moore, Yukon, Mustang. We also specialize in helping people relocate, find lakefront properties, foreclosures, and buy and sell their house.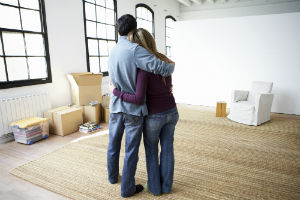 Not all REALTORS® are equally able to help YOU find your first home. Our dedication to our clients is what sets us apart. Here's what you can count on when you use Niki Higgins for your first time home purchase.
From finding the ideal home among all the properties in Oklahoma City to advising you on closing costs, we'll lead you through every stage of the home-buying process.
We'll help you create your want list of features and amenities that you want in your house, your neighborhood, and your school district.
We can walk you through the many mortgages, home buying plans accessible, and the overwhelming financial elements of buying a house.
You can count on me to keep an eye on all the newest listings, and make sure you see all the houses that seem like a good fit.
Rest assured that we'll do everything we can to knock out all the anxiety that goes along with purchasing your first house.
We are ready to help you buy your ideal home in the Oklahoma City area!
A few tips for first time home buyers:
Buying a home will probably rank as one of the biggest personal investments one can make.
Being organized and in control will contribute significantly to getting the best home deal possible with the least amount of stress. It's important to anticipate the steps required to successfully achieve your housing goal and to build a plan of action that gets you there.
Before you can build a plan of action, take the time to lay the groundwork for your decision-making process.
First, ask yourself how much you can afford to pay for a home. If you're not sure on the price range, find a lender and get pre-approved. Pre-approval will let you know how much you can afford, allowing you to look for homes in your price range. Getting pre-approved also helps you to alleviate some of the anxieties that come with home buying. You know exactly what you qualify for and at what rate, you know how large your monthly mortgage payments will be, and you know how much you will have for a down payment. Once you are pre-approved, you avoid the frustration of finding homes that you think are perfect, but are not in your price range.
Second, ask yourself where you want to live and what the best location for you and/or your family is. Things to consider:
Convenience for all family members
Proximity to work, school
The crime rate of the neighborhood
Local transportation
Types of homes in the neighborhood, for example, condos, townhomes, co-ops, newly constructed homes etc.
If you're ready to see homes in across Oklahoma, check out our Dream Home Finder to find your first home that will fit your needs exactly.
Also, don't forget to check out our real estate blog for more helpful tips on Real Estate in Oklahoma City.
To Schedule a Viewing or Talk More About Buying Your First Home
To learn more about how Lifestyle Realty can help you with buying your first home, please contact Niki Higgins for more information or send me a message at niki@lifestylerealty.info or call 405-919-1098.