For the Seller...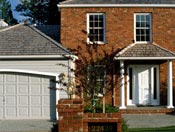 Relevant Market Stats
I'll perform a Comparative Market Analysis to help figure out the listing amount and select the publicity plan.
Experience
You'll get top dollar for your house in negotiations using my expertise and network.
The Best Customer Service
You'll feel comfortable with the selling process for a smooth seller's experience.
Unmatched Commitment
I'll initiate a comprehensive marketing program that includes web, social media and real estate portals with traditional marketing.
Local Expert
Working my connections in the local market of Oklahoma City, I'll begin promoting your property to agents and potential buyers as soon as I secure it.
Time-Management
I'll post your house to the local Oklahoma City MLS within 24 to 48 hours.
For the Buyer...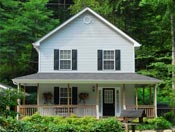 Real-time Market Conditions
I stay on top of market conditions, and I'll know if an asking price is over-the-top, or in line with current market prices. You won't waste your time seeing homes that aren't a good buy.
Experience
With my expertise, I'll obtain the best deal for you.
Support
I'll guide you through the ins and outs of buying a home in Oklahoma City; eliminating hassles and stress.
Unmatched Commitment
You'll see homes when you're ready to see them - even when it means after hours and weekends.
Oklahoma City Expert
I know the neighborhoods, schools, market conditions and local economy of Oklahoma City, Oklahoma, which are important factors in finding the right house at the right price.
Time-Management
I'll notify you of new listings in Oklahoma City, Oklahoma within 12 to 24 hours.