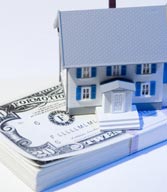 When it is time to sell your home, Lifestyle Realty employs a multi-faceted, approach to find the perfect buyer for your home. This process begins before your home even hits the market. Our team of professionals will help you prepare your home for sale with de-cluttering, staging, freshening the landscape, and even some packing! This all happens before your professional photos are taken because we know you only get one chance to make a good first impression. Today's buyers have access to so much information from so many sources it is often difficult to stand out in the crowd. Buyers are looking for their dream home and we at Lifestyle Realty know how to showcase your home and help the perfect buyer find your home.
Tips for Selecting an Agent in Oklahoma
It's not easy in today's economic climate, but transactions do happen. Even the most desirable homes need an expert behind the deal. Putting your transaction in the wrong hands makes selling your home a nightmare.
The smoothest deals are a sign of a committed, experienced agent. Using my resources at Niki Higgins, I'm committed to providing a positive selling experience!
Look at a few of the ways I 'll be the best real estate professional for your sale:
I'll promote your listing as a top priority, promising it gets the attention it commands in all available venues, even nationally. Within minutes, I can have your house on every agent's radar in Oklahoma City.
I look at home values on a daily basis in Oklahoma City and Oklahoma City and I can help you figure out exactly what your home is worth and get the best bid possible.
Buyers will see your home in prime selling condition, and I'll help by suggesting noticeable fixes to prep and stage your home for Open House events in Oklahoma City.
I'm here when you need me — on the go, by phone, and even through text message. You're my top priority and my schedule and attitude shows it.
As a best-selling agent in Oklahoma City, I can assure you that you'll get the best price for your home and get it off the market quickly. It's easy to choose the first agent who seems nice enough, but choosing the most knowledgeable agent takes planning.
Your interests remain at the forefront throughout the selling process. You'll have my expertise on your side. E-mail Niki Higgins at niki@lifestylerealty.info or just call 405-919-1098. I'm always able to handle concerns that you might have about the selling process in Oklahoma City, Oklahoma.