Staging to Sell
If you need additional information about home staging to sell your home quickly in Oklahoma City, Oklahoma, contact me and I'll help you with designing the best image for your home.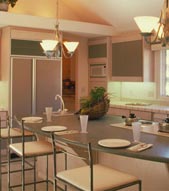 Prior to putting your house on the market, consider the best way to sell your house: professional home staging. Home staging benefits include fewer days on the market and more offers. And you should definitely try professional home staging if you need a fast home sale.
Look at staging your house as creating an "image" for your home the same way a PR firm would do for a high profile entertainer. Just like creating an image garners more positive publicity to a public figure, staging makes your home more attractive on the market.
Staging your property for an Open House doesn't have to be a nerve-racking experience. It can turn into a thrilling and inventive task. Together, we'll strive for a high offer for your property. To see fewer days on the market in Oklahoma City, Oklahoma, try these low-cost staging tips:
Curb appeal is your only chance to create a strong first impression on buyers before they enter your home. The good and bad features that jump out at buyers shape their first opinion of your home and how you perform house's regular maintenance.Acknowledging this assists us in deciding what plan of action we can use to entice buyers from the street and into your home. If your home isn't at its best on the outside with retouched paint and blooming greenery we'll need to address those as well. Follow the Curb Appeal Checklist and boost your house's final selling price.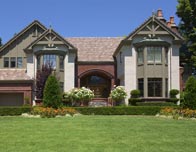 Does your home seem to say, "Hello From Your New Welcome Home" to a buyer? Examining your home with a buyer's eye, I'll advise you of arrangements that improve market appeal. I'll tell you put in storage anything that gives the illusion of clutter. Counter tops should be clutter-free. Kitschy sculptures, souvenirs, family photos, and refrigerator drawings should get stored away too. I can help you simplify the decor of house. Less than inviting or busy spaces make your home seem less spacious and buyers have a harder time seeing themselves living there.
I'll review every room of your home. I'll point out the pieces of furniture that should be removed, rooms that need a fresh coat of paint, rugs needing to be changed, fixtures that need polishing, and any other improvement that can easily be made to positively influence the sale.
Working together, we'll make sure your home has mass appeal and that it's welcoming, avoiding "loud" or "personalized" colors on the walls and furniture. And if the house is empty, you can try renting furnishings. The goal is for your house to look lived in as opposed to abandoned.
Setting the Stage
I'll tell you when to show your home, because all of the changes come together to create a picture of what buyers can envision after they choose to buy your house. Dark living areas can be a real mood killer, so we'll do things like draw back curtains and create light where needed to welcome the buyer. Together we'll enhance the ambiance with enjoyable music playing lightly and make sure a nice aroma flows throughout your house. We'll make use of cozy-looking throws, and pillows on your sofa and bed. Buyers should feel like your current house has the potential to be.
Staging Your Home Checklist
Remove all clutter from the house:

Are countertops free and clear?
Have you removed unnecessary furniture throughout the house?
Remove the art gallery and coupon collection from the refrigerator.

Check the bathrooms:

Are the surfaces clean and clear?
Are shower curtains and doors hung properly?
Is the flooring clean and fresh?
Are towels neatly hung?

Check the walls:

Is paint and wallpaper fresh and clean?
Are the walls free from holes?
Are there any colors or objects on the walls that need to be removed?

Check the floors:

Is the carpet clean and free from stains?
Are hard surface floors clean and free from stains?

Check windows and window coverings:

Are all the windows clean?
Are draperies and blinds clean?

Pet check:

Are there any signs that this is a pet's home? Be sure to clean and remove kitty litter, pet toys and bedding.

How's the aroma?

Try to air out the home prior to showings.
If air freshener is necessary, use well before showings as a consideration to those with allergies.

Set the mood prior to showings:

Open draperies and blinds.
Turn on the radio to a classical music station, set the volume on low.
If you have time, cook a batch of cookies to have the warm, welcoming aroma permeating the home.